Improving how we collect and use data
Ground Engineering is delighted to bring you the tenth biennial Instrumentation and Monitoring conference: an essential gathering for anyone involved in monitoring and looking for up-to-date insight into projects, technologies and techniques.
These are exciting times for the industry as major projects prepare for construction, new solutions begin to change how we monitor, and clients look to better understand the data collected and its applications.
Whether you are a project manager on a complex tunnel scheme, a designer looking to mitigate the risks to third party assets or a client wanting to improve knowledge of your structures, this is an important event for you to attend.

240+
Industry leaders in attendance

22+
Speakers including clients, contactors and designers

17+
Interactive sessions

8
Project case studies
GE Instrumentation and Monitoring 2019 Highlights
Countdown to Instrumentation and Monitoring 2021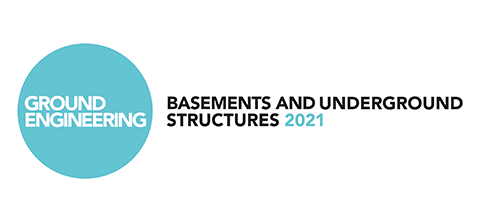 GE Basements
Whether you are interested in the infrastructure, commercial or residential sectors, this event will give you expert knowledge, best practice from major projects and networking opportunities with innovative clients, contractors and designers. Find out more about our flexible passes to both conferences today.
Sponsorship Opportunities
Instrumentation and Monitoring is an exciting learning and networking event which brings together decision makers from across the supply chain to share best practice and explore the influence of monitoring.
To discuss partnership opportunities, please contact Sarah Ince on 020 3953 2899 or email sarah.ince@emap.com